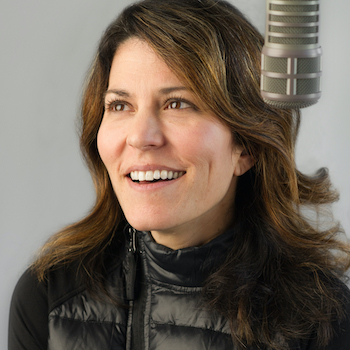 KCB broadcasting Saturday from the Palmyra Public Library Superhero Party!
LISA LANDIS~ Calling all superheroes! That's YOU! You are invited to the EVERY HERO HAS A PARTY end of summer bash at The Palmyra Public Library!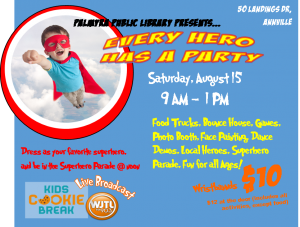 There is a charge for some of the activities at The EVERY HERO HAS A PARTY event. KCB has FREE goodies, like Chick-fil-A chocolate chip cookies, stickers, color changing pencils, bags, wrist bands, coloring pages & crayons, and more! PLUS, KCB games, door prizes, requests and family friendly fun!
Visit lclibs.org/palmyra for more information.
The party is in the Flightpath Sports Park, Saturday, August 15 from 9:00am-1:00pm on the grounds of Palmyra Public Library and throughout Flightpath Sports. This party serves as a wrap up of the Public Library's Summer Reading Program entitled, "Every Hero has a Story", featuring superheroes in many forms.
Activities will include a Bounce House and a superhero themed photo booth. Children may participate in crafts, games, face painting, and more. WJTL- 90.3 FM Kid's Cookie Break will broadcast live from 9:00am- 12:00pm, and there will be a superhero parade at noon. Children are encouraged to dress up as their favorite superhero to participate in the parade. Company Dance, Klick Lewis Arena and CPRS Physical Therapy will also offer activities. There will be a fee for some activities such as the bounce house and photo booth, while other fun activities will be offered for free. Food stands and trucks will be available from the Twistin' Pig, 3J's Coffee House, the Mad Dash Grilled Cheese Truck, and more. Children will get a chance to see emergency vehicles up close and talk to our local heroes!!!
See you Saturday, August 15th at the Palmyra Public Library!
LISA
lisa@wjtl.com
cookiebreak@wjtl.com