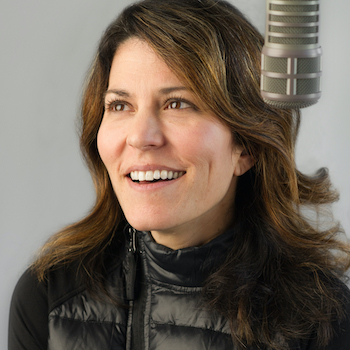 2 chances to see KCB this Saturday, September 30th
LISA LANDIS~ KCB has a BUSY weekend planned and we hope you can join us.  Saturday begins with a KCB Pop-Up Party at Lancaster Bible College's Homecoming & Family Weekend festivities.  KCB on location from 9-noon.  Here are of few of the Saturday activities for kids:
11 am – 4 pm – Homecoming Carnival
Don't miss the 2017 Homecoming Carnival! Stop by for all the fun – live performances, rides, activities, carnival food, food booths and Homecoming Soccer games!
12-3 pm – Food Booths run by LBC students with LOTS of yummy food
KCB has games, giveaways, FREE Chick-fil-A cookies, live requests, and more!  Look for the cookie car and the KCB Pop-Up Party tent near the athletic fields for all the fun.  LBC.edu has more information.
THEN from 2-6pm Saturday afternoon look for KCB live on location from the Rafiki African Festival Binns Park N Queen St, Lancaster, PA 17603  *Free admission*
All are welcome to the African Festival, a cultural event that introduces African culture to the community through food, dance, storytelling, a fashion show, etc.
Want to buy beautiful African fabrics, soaps, artwork, bags, jewelry & more? Richard and Faith Annan with RichFaith African Market will be joining us at the African Festival. They started their business in 2014 by selling African Fabric from Richard's home country of Ghana.
Ever tried Ethiopian food? Here's your chance: Awash Ethiopian Cuisine of Lancaster will be joining the festival as a food vendor! Awash was started by Abraham Jeto, who moved to the US from Ethiopia in 1999. He is looking forward to the many African communities of Lancaster being able to share their similarities and differences during the Festival. One traditional Ethiopian food you can look forward to from Abraham is injera, Ethiopian bread which is used to eat sauces and stews.
Who doesn't want to buy food and support refugees at the same time? We are lucky enough to have a team of women from Every Woman Counts provide Somalian food during the African Festival! EWC was started by Fowzia Musse Abdullahi, a woman who herself was a refugee and wanted other refugees to know they are not alone. EWC helps refugee families learn language & culture and assists with living situations and jobs.
Performing at the African Festival: Janet Peck with @N'Bönyé Dance and Drum Ensemble! Janet Peck, dance-class drummer and African-dance master teacher, is an adjunct drum and dance teacher at Franklin & Marshall & has a masters in dance from Temple University. She has studied African dance for many years in Guinea and Senegal, and is Artistic Director of N'Bönyé Dance and Drum Ensemble in Lancaster, PA.
As part of the 9th Annual African Festival, Tuktuk Lancaster will be offering Mini-tours from 2 to 6 p.m., starting at the north end of the block (the intersection of North Queen and East Chestnut). Catch a ride on Lancaster's new, fun, and safe way to experience the city! Tickets, available on a first-come, first-served basis, will be available for $5. Visit www.TuktukLancaster.com for information about their City Overview Tours, Food Tours, and Tuktuk with a Refugee Tours.
All the above happening and SO MUCH MORE! Join us for the fun!
I hope to see you at one event Saturday, or both!
Love & Cookies,
Lisa Landis
lisa@wjtl.com
cookiebreak@wjtl.com